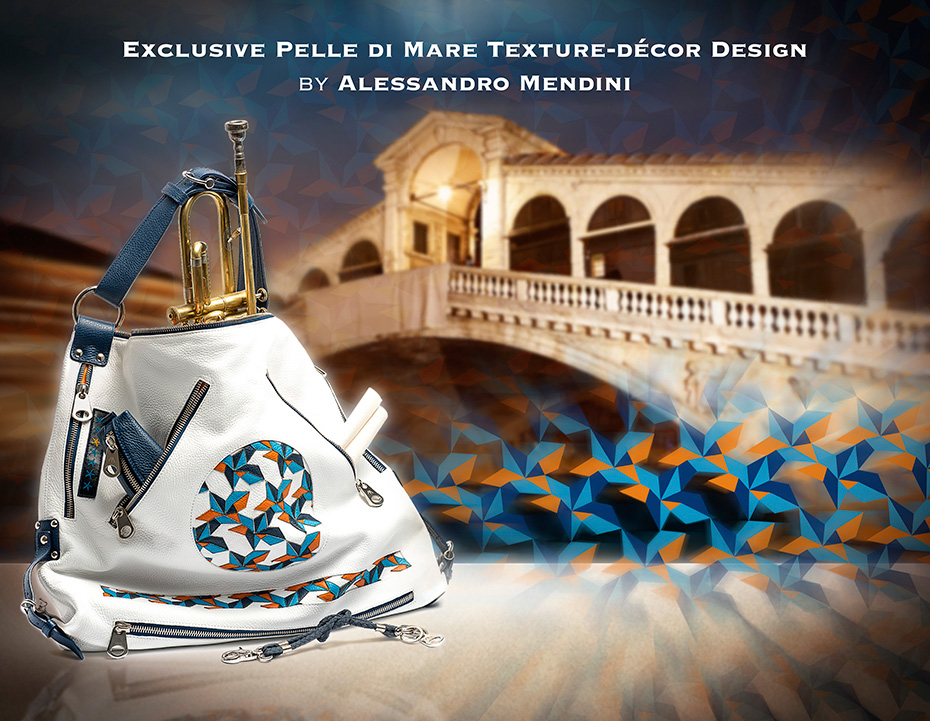 NAVIGATE THE VENETIAN GORGEOUSNESS.
Job n.1
: TAKE A QUANTUM LEAP FROM MAINSTREAM LUXURY TO PELLE DI MARE'S RAREST MADE IN VENICE ITALIAN ART-DESIGN.
Job n.2
: COLLECT THE TIMELESS LIMITED EDITIONS OF PELLE DI MARE'S DIGITALLY ENGINEERED ARTISTIC CRAFTSMANSHIP CREATIONS.
Job n.3
: ENJOY THE QUANTUM VIBRATION EXPERIENCE OF PELLE DI MARE'S TOP RATE OF AUTHENTICITY, UNIQUENESS & EXCELLENCE AND SHARE IT WITH EVERCOOL VENETIAN ARISTOCRATIC SPIRIT.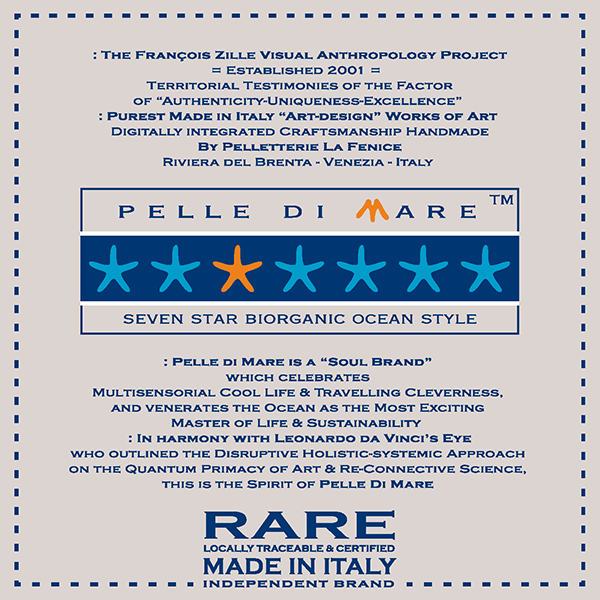 PELLE DI MARE "MADE IN VENICE"
ICON BAGS & CREATIONS
: TIMELESS WORKS OF ART DESIGNED FOR COLLECTORS.
WE'RE PROUD TO ARISTOCRATICALLY PRESERVE
THE CULTURAL IDENTITY OF THE PUREST MADE IN ITALY.