---
For major info and to apply for partnership/sponsorship please send an email to f.zille@tin.it, post@cristianamonina.it or info@mediaship.it
---
CRISTIANA MONINA
www.cristianamonina.it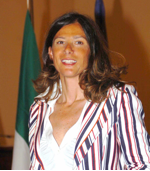 Cristiana Monina Nautical Events Development reflects its sporting and professional past experiences in the nautical world as professional sailor, sales manager, television testimonial, television presenter, journalist and event organizer.
Her studies were focused on business accounting and foreign languages.
Active, lively and volitive since child, after trying many disciplines, Cristiana at the age of 9 years chooses the sail, a sport which gives her big satisfactions: 1 gold to the European Radial Laser in 1996, 3 Italian titles (1999, 2003, 2010) 3 first places in Italian ranking list Match Race discipline (the match between two sailboats) in 1998 and 1999, 2010, 2 Olympic campaign (Athens 2004 and London 2012), 2 oceanic crossings (2004 and 2006).
Read more about Cristiana Monina's Biography
---
ALESSANDRO GUARDIGLI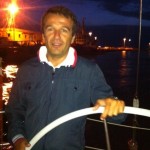 CEO Media Ship
www.mediaship.it
Read more about Alessandro Guardigli's Biography
---
---
POSTS ARCHIVE